Hotel Andy Inclusive Services
Our 4* superior LIVINGculture is based on Feng Shui, the ancient living tradition from the Far East. In Feng Shui we have found lots of inspiring ideas for the interior design and colour scheme. Combined with traditionally manufactured local materials we have created a living atmosphere which makes you feel warm and comfortable. Artwork from local artists provides additional inspiration. Natural woods and high-quality mattresses promote a healthy sleep.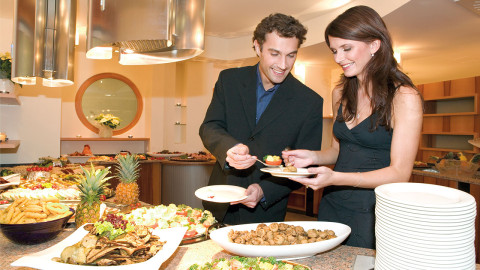 GOURMETculture
The freshest seasonal and local produce.
Healthy and hearty breakfast buffet with homemade quality products from local farmers such as savoury cold meats and various cheeses, freshly prepared egg dishes, homemade breads and spreads, a selection of yogurts, cereals, etc.
In the afternoon we serve hot soup and small delicacies as well as homemade cakes.
The highlight of the day is our 5-course gourmet dinner – created from regional ingredients from local suppliers and farmers as well as our own farm. Choose between "hearty & traditional" or "health & wholefood". Enjoy fresh salads from the buffet.
Grander water throughout the house.
We also consider food intolerances.
Environment & sustainability: regional products, short delivery distances, avoidance of packaging, etc.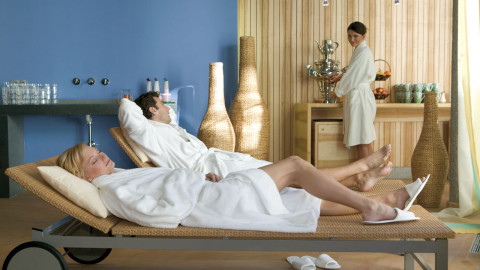 SPAculture
Pleasant water and heat on 1,500m².
Large indoor pool and heated outdoor whirlpool
Sauna area with bio sauna, Finnish sauna, aroma steam bath, tepidarium, infrared cabin, cold grotto, outdoor area, relaxation rooms with waterbeds
Beauty area with a large variety of treatments, vitalizing massages and energy treatments, e.g. Reiki, Shiatsu (against fee)
Soft bathrobes, towels and slippers during your stay
Fresh fruit, selection of teas and Grander water in the wellness area
Environment & sustainability: the entire wellness area is operated with energy efficient equipment (solar, heat pump, heat recovery)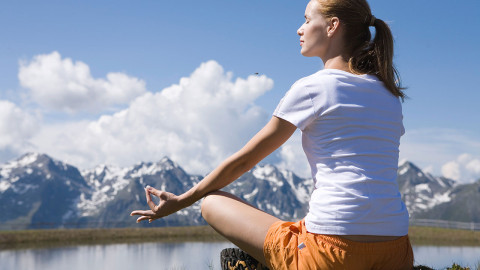 VITALITY & ACTIVITYculture
For the balance of body, mind and soul.
Monday – Friday: activity programme with guided hikes, snowshoeing, guided ski afternoon, aqua fit, gymnastics, etc. with our certified fitness coach
Bright meditation room with panoramic view of the mountains for yoga and other energetic body exercises
Modern cardio fitness centre – personal trainer available on request
Free loan of pulse watches, chest straps, walking poles, rucksacks, drinking bottles, bicycles, snowshoes
Increased body defences and deep sleep by the health promoting altitude of 1,500m
Our ACTIVITYculture begins on the doorstep – directly from the hotel ANDY you can start all activities into the unspoilt nature of the nature park Kaunergrat-Pitzal.
Genuine and warm hospitality guarantee lasting memories.
W-LAN and free parking in our garage.