Winter & Ski Holidays in Tirol
The snow crystals are sparkling and the sun is shining from the blue sky. You're leaning against the warm wood of the mountain hut; the fresh mountain air gives a pleasant tingling sensation on your skin. This is how your well-deserved break from skiing fun feels like in Jerzens.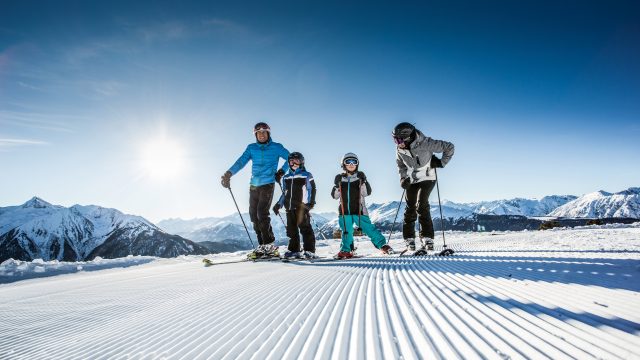 One ski pass, six ski areas: Glacier Park Card Ski & Snow Winter 
One ski pass, six ski areas in Tirol, more than 120 kilometres and free ski bus shuttles connecting the individual ski regions. The Glacier Park Card Ski & Snow Winter is a combined ski pass valid in the popular Tirolean ski areas of Pitztal Glacier, Rifflseebahn, Hochzeiger, Imster Bergbahnen, Kaunertal Glacier and Winterberg Fendels.
1 ski pass
6 ski areas
76 slopes on altitudes of 1000 to 3440 metres above sea level
121.5 kilometres of slopes
Free use of the ski bus in the Pitztal
Discounts for children
Free bambini ski pass
Off the slopes
But winter holidays in the Pitztal valley are not only about skiing and snowboarding. There's just as much fun off the slopes: romantic carriage rides, cross-country skiing, ice climbing and winter hiking and snowshoeing, backcountry skiing, ski touring and tobogganing fun.
Everything is about enjoying the outdoors: Taking in the splendid view from Andy Hotel Apartment, which is located on a scenic high plateau, will magically draw you outside into nature. Welcome to the winter wonderland of the Pitztal valley in Tirol!
High-altitude skiing in the Pitztal
Doorstep skiing at Andy Hotel Apartment Wellness in Jerzens
Andy Hotel Apartment Wellness enjoys a prime setting in the Pitztal valley, lying within 2 minutes walking distance from the valley station of the Hochzeiger. The skiing area boasts 54 kilometres of perfectly groomed pistes of varying range and difficulty.
First-time skiers can take group or individual lessons at the ski school which is conveniently located just 100 metres from the hotel. Qualified skiing instructors teach beginners from the age of 3 years, and toddlers are well-cared-for in the ski school's kindergarten while Mommy and Daddy go skiing on their own.
Sports shops are just a stone's throw away from the hotel. Sport Lentsch has the latest equipment, fashion and accessories on offer, as well as a large selection of skis to hire.
There's no driving necessary during your holidays. Just leave your car in our free parking garage and use the free shuttle bus to get to the Pitztal Glacier. Good for the environment and your wallet.
The Pitztal Glacier is only 30 minutes from Andy Hotel Apartment and offers 40 kilometres of perfectly groomed pistes. What more could winter sports enthusiasts ask for? Winter holidays in Jerzens in Tirol: Enjoy life at its best!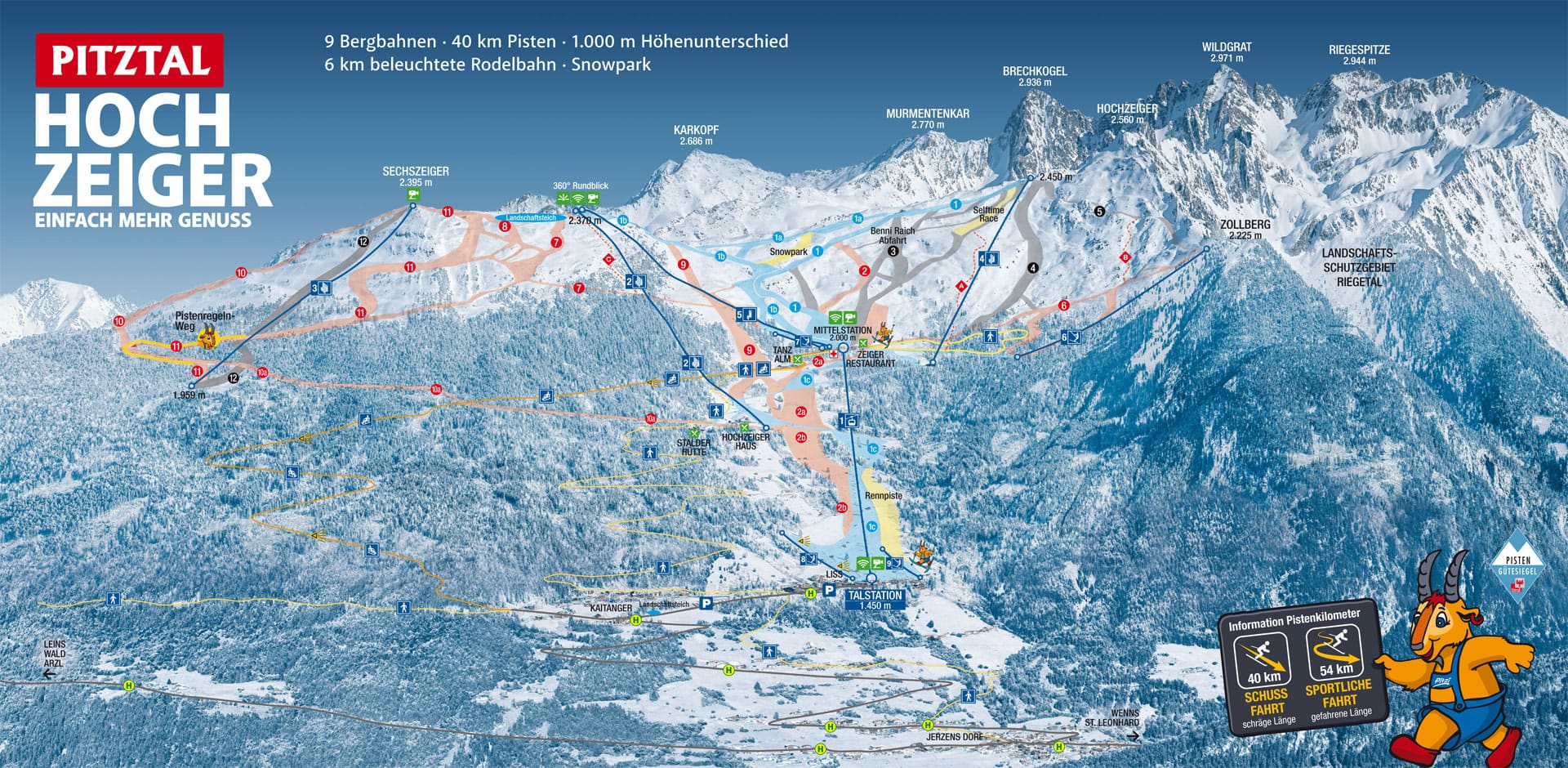 Top Winter Offers at Andy Hotel Apartment Wellness