Ski Finish in the Pitztal Valley
The best time for skiers who aren't quite ready to give up the joys of winter fun.
It may officially be spring but now is the best time to be skiing in Tirol. Due to its high altitude of 1,500 metres, the ski area Hochzeiger is snow-secure until the end of April. The perfect opportunity to carve down the near empty slopes and enjoy winter at its best.
Many winter sports enthusiasts prefer the end of the winter season to go skiing. The mild temperatures invite to sit outside and take in the splendid view over the white summits while soaking up the sun.
What is so special about the ski finish in the Pitztal valley?
The ski area Hochzeiger is absolutely snow-secure until the end of April
Austria's highest elevation ski region Pitztal Glacier is only 30 minutes from Andy Hotel Apartment Wellness and it is open until mid-May
Ski region Hoch-Imst is open until mid-March
Great events like the "Mountain Event Hochzeiger", the fabulous ski show "Fire & Ice" in Jerzens, 3rd Geo caching in St. Leonhard, the Pitztal snow festival and many more
The big run on the ski areas is over, it is quiet and the slopes are near empty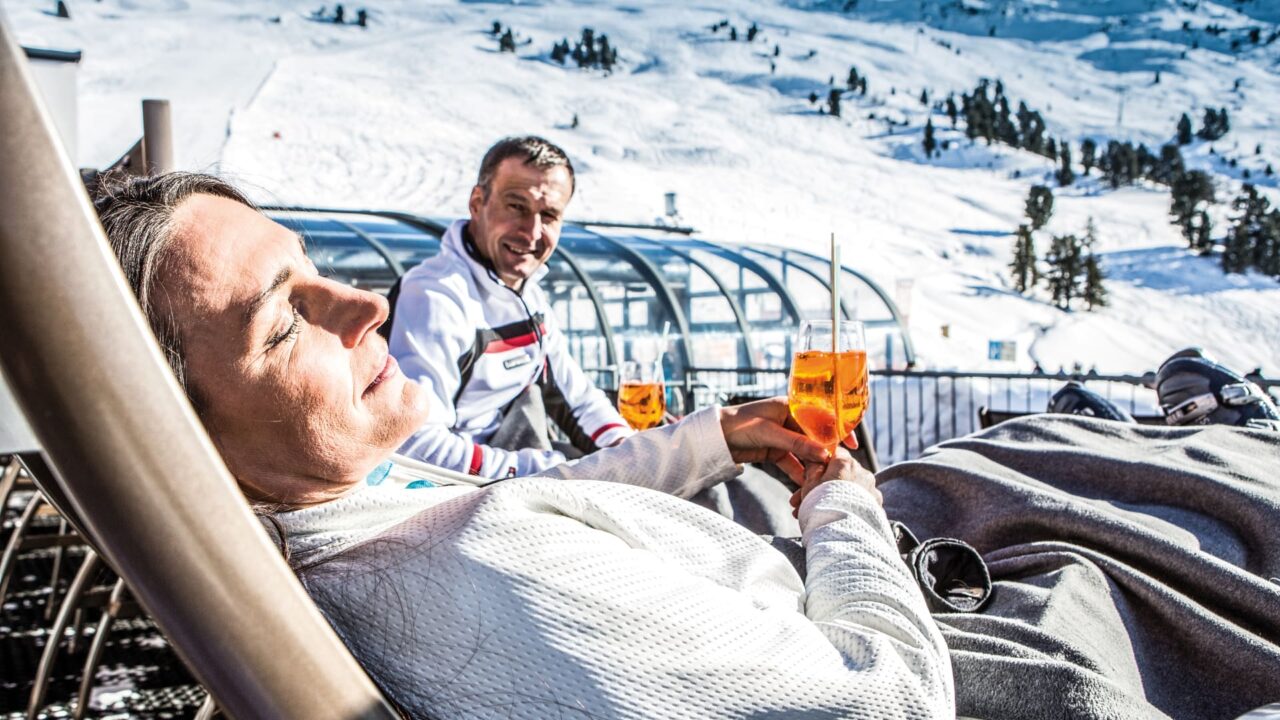 End of winter in Jerzens – an unforgettable experience
While the valleys see the first spring flowers blooming, the guests of the 4* superior hotel Andy are still out skiing. It may still be winter outside, but spring is in the air. The temperatures are rising and migrant birds are returning.
Cross-country skiing, snowshoeing, winter hiking. Ice skating and ice stock sports. Riding or carriage rides. There's an abundance of outdoor activities to engage in.
The host family Kirschner organizes weekly hikes to the hotel's own "Sumpfhütte" mountain hut and takes guests out skiing or tobogganing. They will show you the best places in the Pitztal valley and share tips where to go ski touring and freeriding.