SPA & Wellness
Our spa & wellness area with over 1,500 square metres is the largest spa of its kind in the Pitztal and offers all ANDY guests a very pleasant experience. In the choice of materials and layout a harmonious unity was created. Our spa team will pamper you with invigorating beauty treatments, relaxing spa massages and exquisite body treatments.
Pleasant water
The essential ingredient of our SPA is the life-giving element of water. The extraordinary interaction of light and water in our 90 square metre indoor swimming pool invites you to a relaxed swim. In all seasons you can splash around in the 35°C warm water in the outdoor whirlpool. After swimming you can enjoy a selection of teas from the tea bar. The spacious sun-drenched relaxation area provides the perfect surroundings to rest.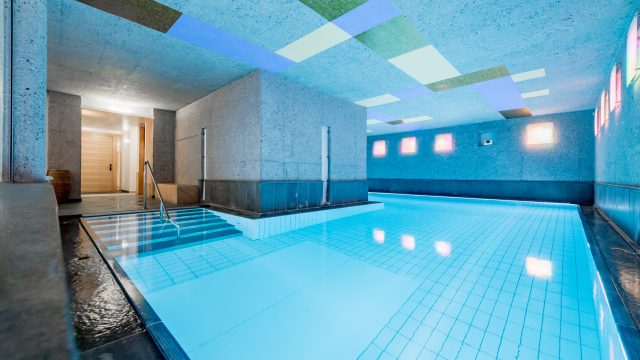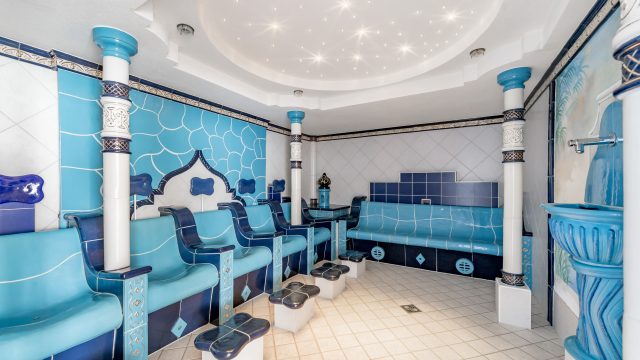 Relaxing heat
In the 42-45°C crystal steam bath you inhale brine, herbal or floral aromas and increase your well-being. The art nouveau Finnish sauna lets you break out into a sweat, while the bio sauna warms you up at rather moderate heat. In 50-65°C radiant heat you can relax, while at the same time the warm glow steadily changes its color. The infrared cabin produces a healing light that has a positive effect on the skin, joints and bones.
Refreshing & cooling down
For cooling, you will find a cold room with an ice fountain, a bucket shower and a waterfall shower. Specialist showers for cooling are a SPA highlight. A traditional treatment is the Kneipp bath, where putting your feet alternately into cold and warm water stimulates your blood circulation.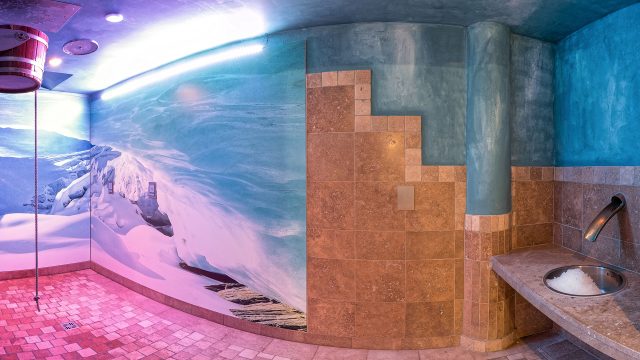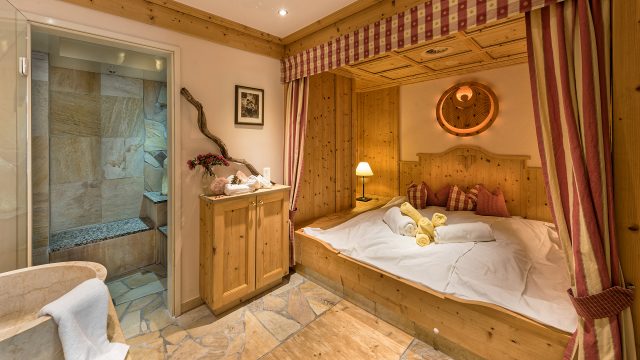 Regional products for your beauty
On request, we will pamper you with spa baths in the softpack floating bed and soothing beauty treatments. In our beauty area we use Tiroler Steinöl® (shale oil) products as well as products from the brand "Gutes aus Tirol": products with arnica, propolis, Swiss stone pine, marigold and St. John's wort directly from the Pitztal valley.
Top Offers