Family Mountain Summer in Tirol
Family Holidays in the Pitztal valley: Childcare in summer
Families with children are very welcome at Andy Hotel Apartment Wellness. Our spacious family apartments offer plenty of room to relax and are perfect for large families and multi-general holidays. In summer, children are automatically members of the Pitzi's Children's Club, which includes free childcare from end of June until mid-October, from Monday to Friday 9.00 to 17.00 (ca. 300 metres from the hotel).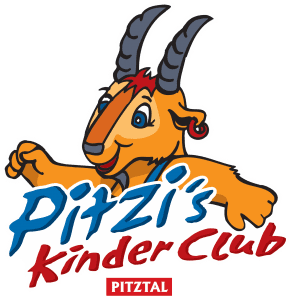 Pitzi's Children's Club:
"Minis" (4 – 6 years) and "Maxis" (7 – 14 years) can expect lots of fun and action in a versatile summer programme from Monday to Friday.
Climbing, flying fox, riddles, games, teamwork … there's an abundance of adventures
Free for all children staying at Andy Hotel Apartment
Additional services (cable car tickets, tennis courts, etc.) are not included in the summer card
Children at Andy Hotel Apartment – Holidays for the whole family
Children are well catered for at Andy Hotel Apartment. We offer a large children's playroom and our wellness and spa area offers a separate family sauna and steam bath. Outdoors the Pitztal valley is an adventure playground for the whole family.
Activity highlights for children in the Pitztal valley
Geocaching – treasure hunting fun for young and old
Geocaching is a great way to encourage kids to get out and about in the fresh air and getting a good bit of exercise. It's a modern, high-tech take on a treasure hunt where you track the coordinates on a smartphone app or GPS to find hidden boxes, known as "caches". Explore the Pitztal with your friends and family and discover the most scenic places during this fun activity.
Pitz Park in Wenns, Pitztal – Leisure park with natural swimming pond and playground
The park features a natural swimming pond with a surface of 1050 m², a large playground, beach volleyball and soccer field.
The ZirbenPark at Hochzeiger
The discovery tour of the Swiss stone pine forest starts directly at Andy Hotel Apartment on the trail that climbs to the middle station of the Hochzeiger cable car.
Explore the ZirbenPark on a fascinating circular walk:
The ZirbenPark adventure trail (approx. 1 km) starts at the Hochzeiger middle station, continues towards Zollberg and leads back to the Hochzeiger middle station – restaurant through the Swiss stone pine forest via the Tanzalm mountain hut. In the ZirbenPark you will learn everything about the Swiss stone pine at the various stations.
The highlight of the ZirbenPark is the ZirbenZapfen adventure tower: The 12-metre-high adventure tower is equipped with a viewing platform and a 16-metre tube slide. There is also a small pine-cone shaped tower for climbing and a tunnel.
Fun Factor at the ZirbenPark: Planting swiss stone pine cones, balancing, climbing, jumping into the hay, visiting the petting zoo, planing chips for your own Swiss stone pine pillow or solving a quiz – entertainment options at the ZirbenPark are versatile.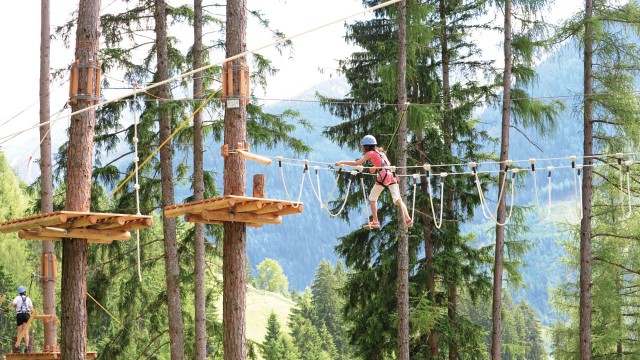 More fun activities for children
High rope course XP adventure park
Flying Fox
Fishing
Recreation area Klausboden
Themed wildlife trail
(Indoor) playgrounds
Horseback riding & horse carriage rides
Natur park visitor centre with bog nature trail
Benni Raich bridge
Pitzi treasure hunt at Rifflsee, Hochzeiger and nature park visitor centre
Kids exploring nature
Tiefental Alm themed trail
Alpine Coaster
Visit of the earth pyramids
Visit of the Klockele waterfalls (illuminated at night)
Stuiben waterfall
Visit of alpine dairies
Collecting hiking stamps (hiking needle)
Pitztal Summer Card
Enjoy free admission to attractions in the Pitztal and its surroundings every day from 03.06.2022 – 16.10.2022. You will receive your Pitztal Summer Card from our reception on arrival. The card allows daily free use of one cable car or access to the XP adventure park (including day of arrival or day of departure). In addition, you have free daily access to other participating experience providers such as museums, swimming lake, indoor climbing park and bouldering hall, Steinbock Centre, plus daily free use of public buses in the Pitztal.