My Wellbeing. Andy Spa Area.
Immerse yourself in a world of tranquility and relaxation. The 1,500 m² spa area is perfect to relax and unwind. Invigorating water, the pleasant warmth of the saunas, cozy relaxation rooms and wonderful outdoor lawns. Relax and replenish your body, mind and soul.
Invigorating Water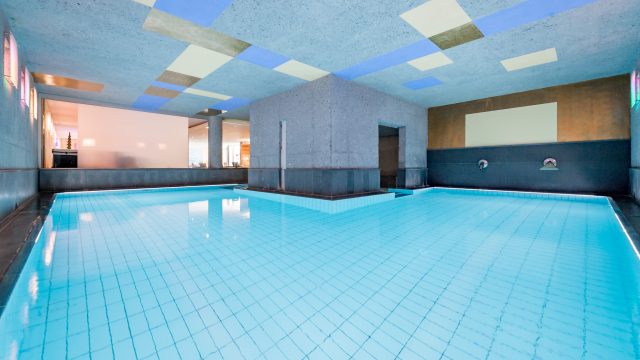 Indoor pool & grotto
Pure bathing pleasure on 90 m². A spacious, bright and sun-drenched relaxation area with illuminated gemstones provides a comforting sense of harmony and comfort. In the indoor pool area families will find a sauna and a steam bath for children. Various jet bubbles in the indoor pool offer lots of bathing fun.
Outdoor whirlpool
Year-round outdoor water fun at a temperature of 35°C with sunbathing lawn for the whole family.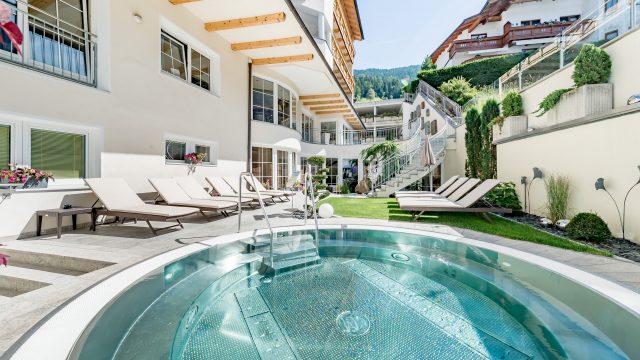 Relax in Pleasant Warmth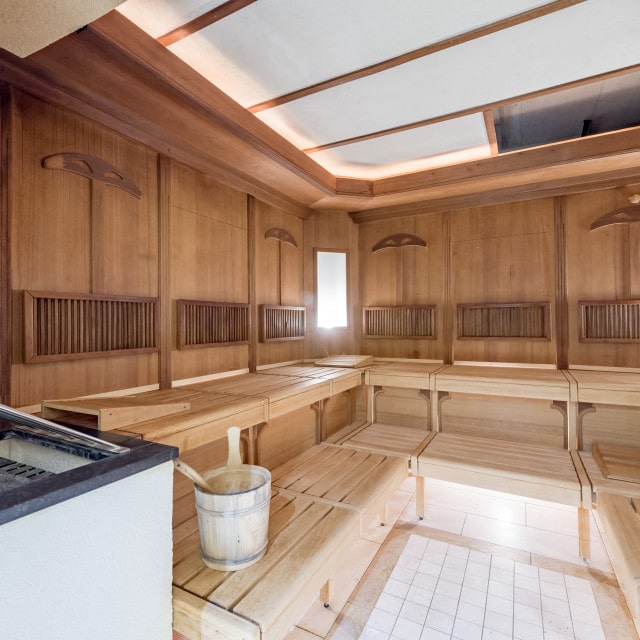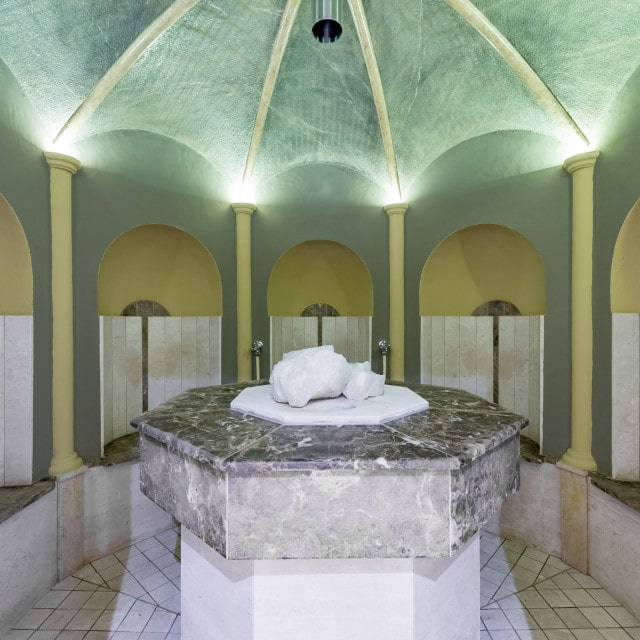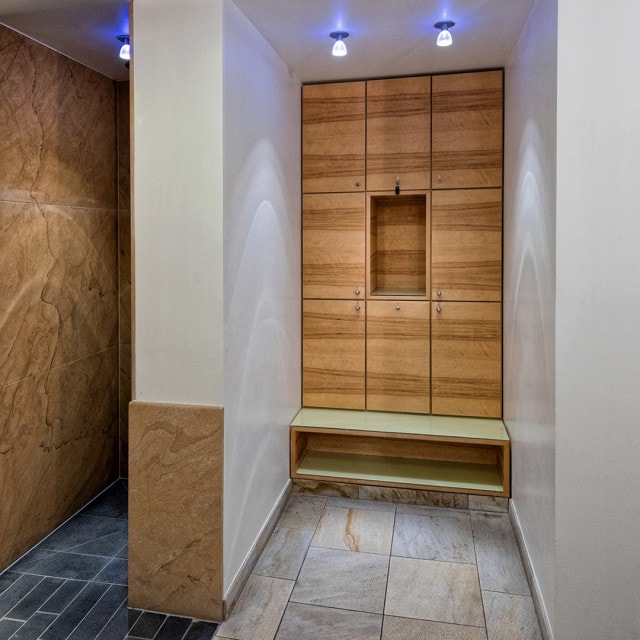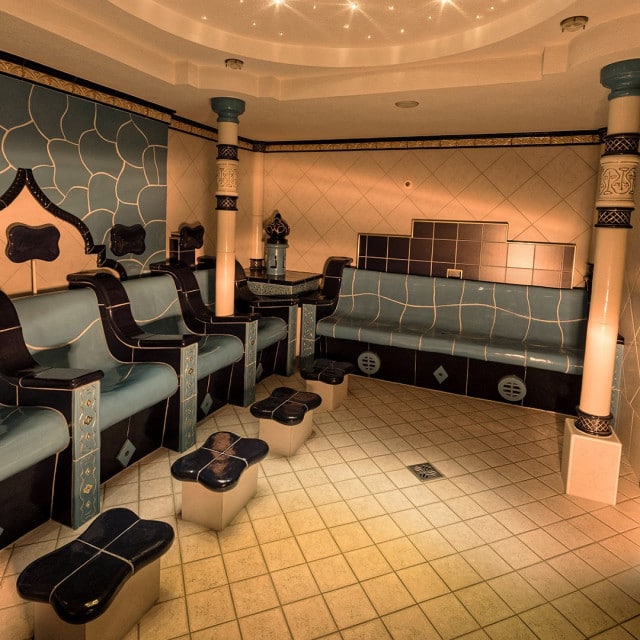 Crystal steam bath: Steam bath with 42- 45°C. The inhalation of brine, herbs and blossom fragrances increases your well-being.
Finnish sauna: Spacious sauna cabin in art nouveau design.
Bio sauna: Slowly heats the body with 50-56°C radiant heat – enjoy the interplay of colourful light.
Family steam bath and sauna: Separate steam bath and sauna in the indoor pool area for families with children under 15 years old
Infrared seats: pleasant heat that has a positive effect on the skin, joints and bones.
Tepidarium: At a temperature of 39°C, the immune system is stimulated and the body improves its defenses.
Cold room with an ice fountain, a bucket shower and a waterfall shower.
Specialist showers for cooling are a SPA highlight.
Kneipp: Putting your feet alternately into cold and warm water stimulates your blood circulation.
Rest & Relaxation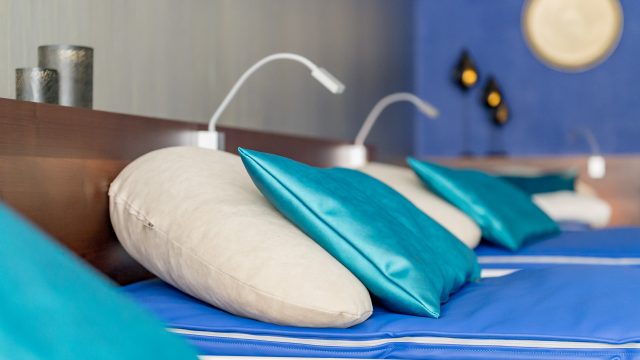 Relaxation area: Spacious and bright, with comfortable loungers and reading niches in the indoor swimming pool area. Large tea bar.
Feng Shui relaxation room: a relaxation area for the senses with banana leaf chairs for cuddling and resting – and two poster beds.
Meditation and relaxation room: just unwind in the right atmosphere. Our relaxation room offers all amenities for the perfect regeneration: light displays, Feng Shui fountain, music, health mats.
Tea bar: Enjoy tea during your stay in the spa area.
Relaxation room with water beds: The perfect place for relaxation and recreation.
Opening Hours Spa & Indoor Pool